With our Outdoor Merino Socks you are naturally well on your way when hiking.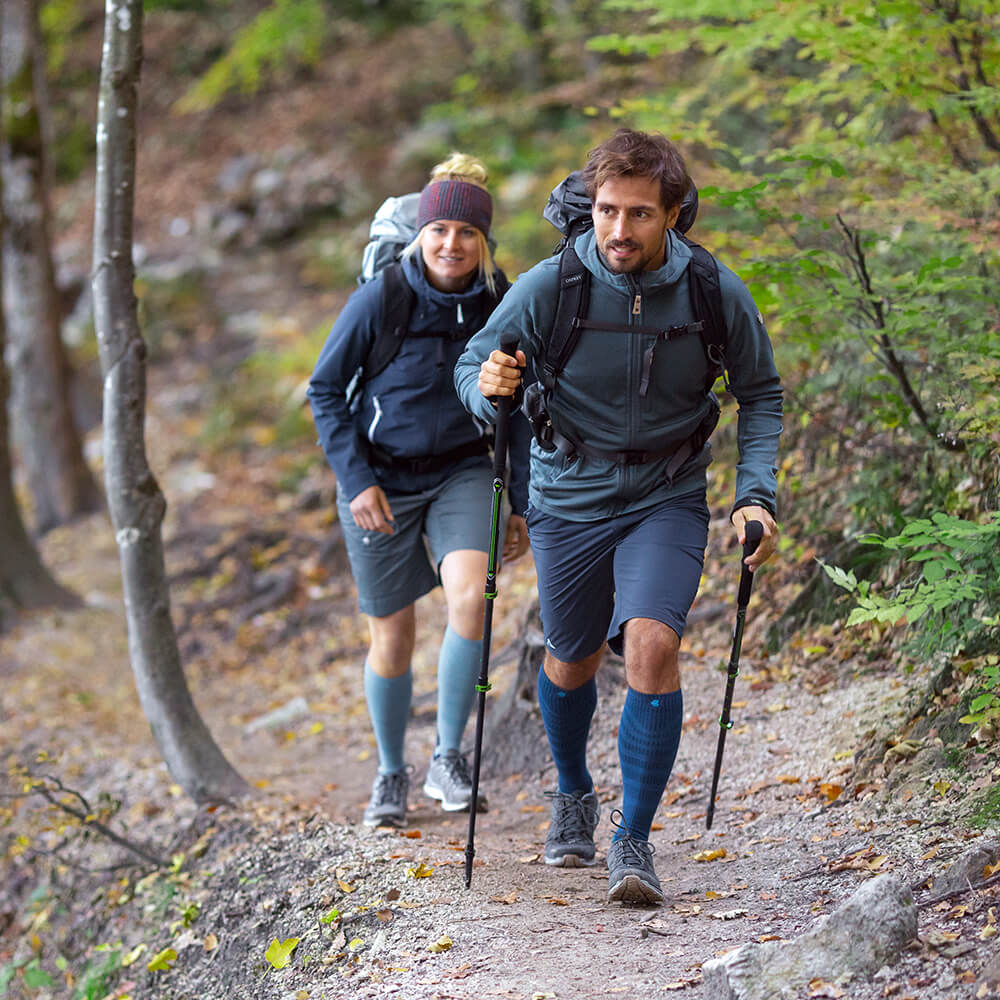 Our hiking socks with merino wool combine smart functional zones with superior comfort - now with two new colors.
Being outside, enjoying nature and being active: hiking is fun. Wanna go outsice and explore nature? Well then, grab a hiking map or click through the internet and choose a charming route for your next adventure!
Your hiking tour will be even better if you use the right equipment. Our Outdoor Merino Socks are the perfect companions. The clever functional zones support you every step of the way and with a high percentage of merino wool, your feet stay dry and fresh.