Targeted relief with Patella Pad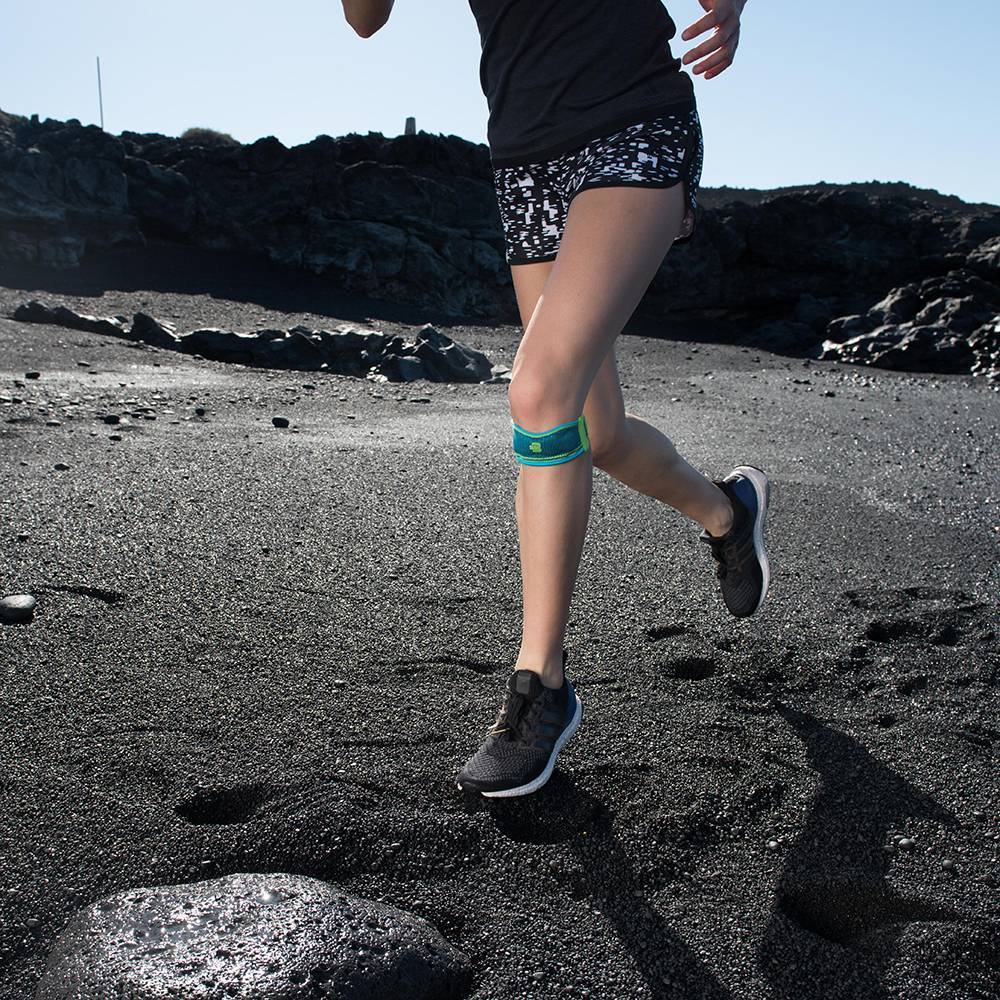 Targeted relief during sports like running, jumping or all racket sports: the anatomically shaped strap fits closely, reducing for example the strain on your patellar tendon or your forearm muscles. Special pads with pressure points also guide, support, and stimulate the tendons. This can also reduce the symptoms typically associated with excessive strain, such as noticeable restrictions to movement.
Patella Pad with four nubbed pressure points relieves the patellar tendon insertion. It guides and supports the tendon during loading as well as stimulating the area around the patellar tendon.