text.skipToContent
text.skipToNavigation
Sports Compression Sleeves Lower Leg
Medical compression sports sleeves for calves - lightweight, breathable, fit securely, durable & washable
Price incl. tax, excl. shipping costs
Benefit from more power, increased endurance, faster recovery times - train longer and more often
Proven increase in power through medical-grade compression that decreases from ankle to knee
Temperature and moisture-regulating effect through breathable high-tech microfibre fabric
Description
The Sports Compression Sleeves Lower Leg strengthen the muscles in the lower legs through powerful compression. The compressive effect is based on medical standards, i.e. it decreases from ankle to calf. This promotes circulation in the legs and improves venous return. The muscles receive a better supply of oxygen, continue to perform more effectively and regenerate faster. Stimulating blood circulation also causes the lower leg muscles to quickly heat up, which makes them better protected against injury. The sleeves, which come in a sporty design, are available as a pair and are durable, breathable and fit perfectly thanks to their extra wide edging band. They can be washed at 40 °C. To ensure the correct size is selected, the circumference above the ankle bone and the circumference at the widest part of the calf must be measured, as well as the length of the lower leg up to the hollow of the knee.
Fabric: 79% Polyamide, 21% Elastane
Information on how to care for your product. you are gonna find here.
Package contains 1 pair (2 items)
Benefit from more power, increased endurance, faster recovery times - train longer and more often
Proven increase in power through medical-grade compression that decreases from ankle to knee
Temperature and moisture-regulating effect through breathable high-tech microfibre fabric
Wide edging for a comfortable fit
Safe and non-slip through every movement
Durable, toxic-free product of robust quality
How you can measure for the best fit for great impact:
A) Measure the circumference of your calf at the largest point. B) Measure the circumference of your ankle at the narrowest point. C) Measure the length of your calf: start two fingers below the kneecap and measure down to the narrowest point of the ankle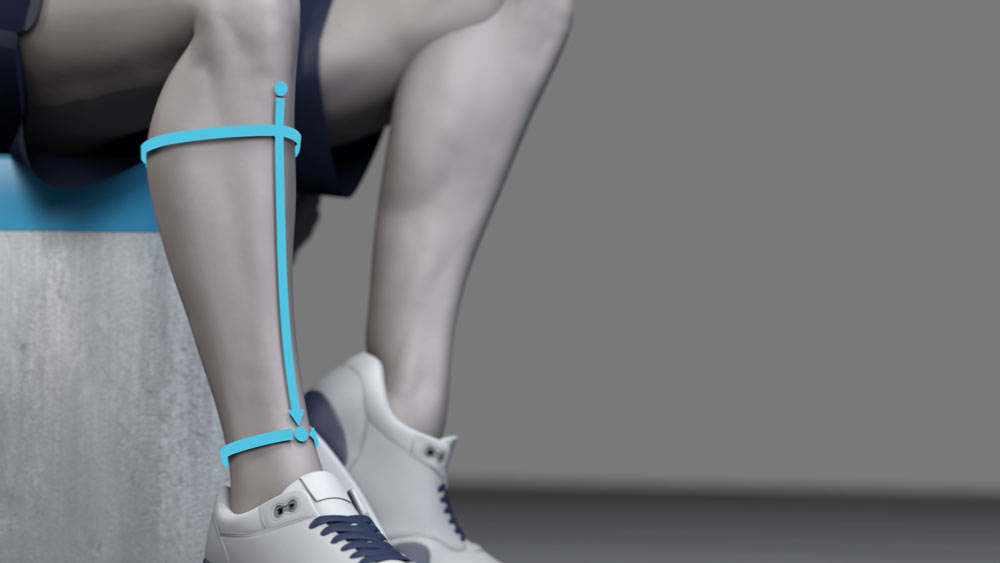 Sizing Table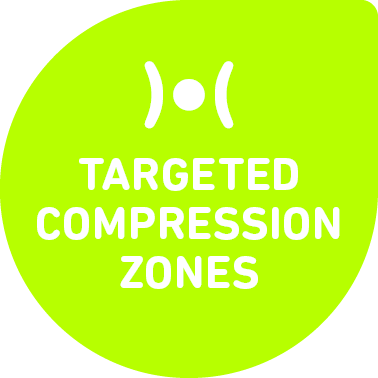 Targeted Compression Zones
Innovative taping and muscle building zone with zone-specific compression supports the muscles in the surrounding area. Taping zone improves proprioception - the sense of body awareness and stability.

Made in Germany
Premium materials and the highest production standards since 1929